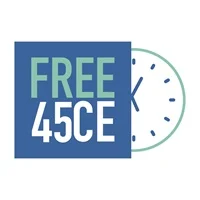 C.A.R. Members: FREE 45-Hour Continuing Education Package!
Join the thousands of members who have already claimed their free salesperson or broker's license renewal package.
Claim your FREE 45-Hour Package of Online CE Courses for your License Renewal. All packages meet DRE requirements for mandatory subjects and course categories.  All packages below include an ethics course that also fulfills the REALTOR® Code of Ethics Training Requirement for NAR.
You will need to log in with your CAR.org credentials at: https://www.car.org/education/licenserenewal
Salesperson First-Time Renewal 
Salesperson Subsequent Renewal
REALTOR® Code of Ethics Training Requirement
Have you recently completed a license renewal package and now need to complete Implicit Bias and Interactive Fair Housing? ONLY SUBMIT THIS FORM if you have already completed a license renewal package in the past 4 years.
IMPORTANT
– Users should review the California Continuing Education Help Page before starting classes.
– Users will have access to the courses for up to 12 months after registering for a course package.
– Each package is designed so that all classes included must be completed to meet DRE requirements.
– Students may not study course materials for more than 8 hours per day. Your final exam will be locked until it has been determined (automatically) that you have been allowed the necessary study time.
– You can take the courses within these packages up to 4 years before your license expiration date. However, you cannot upload your renewal information to the DRE until 90 days prior to your expiration date.
– A 9 hour "Survey" course can be taken for Subsequent license renewal CE credit, but additional individual courses will be needed to complete the 45 hour CE requirement. Students must complete 45 hours of CE, regardless of whether they take the 45 hour CE package, or a 9 hour survey course plus additional individual courses that will add up to a total of 45 hours. The content in the C.A.R. 45 hour Free CE package meets all DRE requirements and is free to members. Questions? Contact education@car.org.
NEW 2023 DRE LICENSE RENEWAL REQUIREMENTS:
Licensees with a renewal date of January 1, 2023, or later are required to take an Implicit Bias course and an Interactive Fair Housing course as part of their 45 hours of CE. The packages on this page include the classes mentioned above as of 10/3/22. Fair Housing and Implicit Bias classes taken before 10/3/22 or prior may not satisfy new DRE requirements. Total required 45 hours of CE remains the same.
Renewal Guidelines – The DRE has communicated the guidelines below to all California CE course providers:
Licensees with a renewal date of 1/1/23 or later 
Must submit CE coursework that includes the interactive Fair Housing and Implicit Bias coursework. If the licensee has completed their 45 hours already with a former package and old coursework, they will be required to take the two new courses also.
Licensees with a renewal date prior to 1/1/23 that submit renewal information after 1/1/23 (LATE RENEWALS)
These agents will be required to submit the new coursework in Implicit Bias and the Interactive Fair Housing Course.
Have you completed a previous renewal package and now need to complete Implicit Bias and Interactive Fair Housing?
SUBMIT THIS FORM